YAY NEW POST FINALLYYYY!!!
My laptop decides to cooperate with me today so i decided to stop doing everything else and get this post up first before this stupid machine dies on me again. Sigh to think that i still wanna carry my laptop with me when i go to HK the week after next :(


EYE SEE pullover from thepetiterose.com! I have never dress like this before but i absolutely love it!!! So comfy! Jens was taking the photos for me and he kept on saying how he's not used to seeing me dressed like that hahahhahaha




I don't usually do shoots during the weekends but that particular week i had to and Jens was around so he got me breakfast while we were at the petrol station because he knew i never had the time to grab food before my shoots. Ah i think i should work on weekends more often now hehehe


inhousefashion.com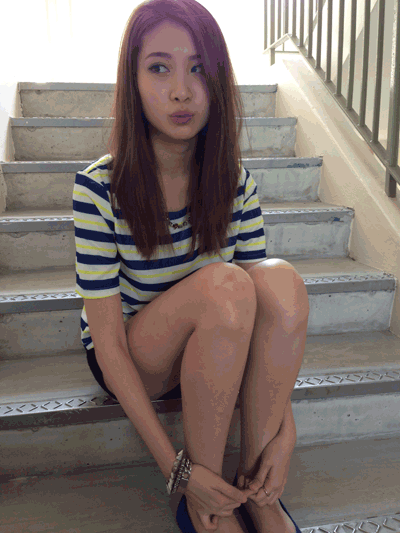 Stripey tee from shopjenith.blogspot.sg!




New shuuuz from younghungryfree.com! Check out the heels!!!!!! Advert coming up soon! I love them sooo much yayyyy




On a Saturday evening after work! Printed shorts c/o joifeth.com :)




Then some time last week i finally had one whole day free for myself so i decided to go shopping!!!! The last time i shopped was during my birthday week which was more than a month ago -___-




Super love this paper bag from Topshop!!!!!!




Chunky heels from whiteclothes.co! Still contemplating if i should get these.... They are so freaking comfy but i've way too many heels already. And i shouldn't be spending $ right now. I NEED MORE FLATS. AND TO SAVE FOR MY UPCOMING TRIP. :(




Last friday during Dressabelle's shoot! Speaking of Dressabelle... They have this upcoming polka dot blouse which i really love!!!!! See below! Wore it for 2 days straight hahahaha don't judge okay




At Baba Inn for peranakan food!




And to Udders for dessert after!




So happy we finally took a proper family pic! ♥♥♥♥♥

It was just a really simple dinner but it made me realised that even the tiniest thing we do together as a family makes my parents really happy. It makes me really happy and i feel so blessed to have them around too! I know family dinners are probably nothing much to some of you but it means a lot to me because my sister and brother are always flying so it's actually damn hard to get all of us together one lor!!!


Ok so anyway.... back to Dressabelle. I feel like i haven't talk about them since forever and i should! One of my favouritest shop ever! Below are just some a few dresses that i really like! Go check out their other collections! They launch twice every week so i'm sure you'll be spoilt for choiceeee hehehe


I bought the summer print dress in mint! LOVEEEEE. Still deciding if i should get the kimono dress! Should i should i not? Black white??! Help me to decide! >>> www.ask.fm/itsfranxcesca

***
AND ONE LAST THING!
Just came back home from fitting for the Fashion in a City fashion show this coming Saturday and i'm stoked!!! Didn't know it's a pretty huge show. Will be walking for 3 labels yay!!! Please please help me like my photo to increase my chances of winning the "most popz model award" HAHA. Just 2 more days till the voting closes! Thank youuuu :*
(CLICK HERE)
***