Finally got down to editing and picking photos to start on my HK trip diary! It's the second time Jens and i went to HK for a holiday so more chill this time round, mostly just eating and shopping. Not complaining though hehehe. Wanted to visit NgongPing360 to watch kungfu but we were too late... Bleh we are always late. Hahhaha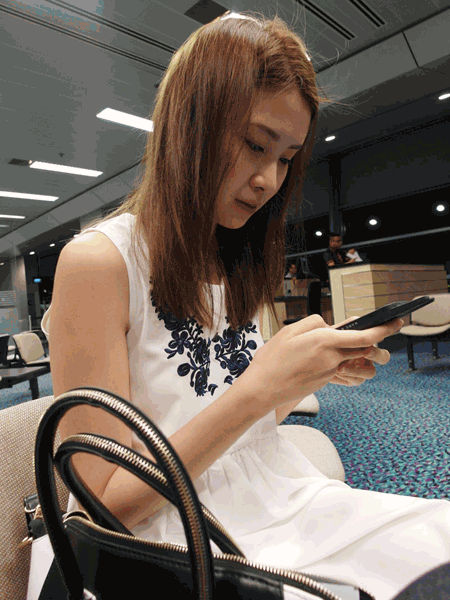 6bloodyam flight. Tweeting before boarding the plane!
Question: Anyone knows how to make my .gif not so pixelated?!




I LOVE taking pictures from above. The view is never the same. I love it!!! Something about the fluffy clouds and blue skies makes me really calm and happy.




I always have to tie my hair up because my hair gets very static-y on the plane. Why ah? Anyone here has the same problem?




Slept so soundly on the plane and when we woke up, we saw this....




...after about 4 hours yay!




First thing we did after we came out from the airport haha #gluttons4eva




Took the airport express to our hotel!




But we threw away our AE tickets which were needed for our shuttle bus before we board our bus so we took a cab in the end -_-




For those of you asking.... We stayed at Hotel Madera! It's a boutique hotel at Jordan. The MTR is just a street away from the hotel so pretty convenient! Super cozy place. Good customer service and the staffs there are so friendly!!




Fell asleep after and woke up around 3 and off to Mongkok we gooooo!!!




I looked pregnant with Jens's hand on my tummy hahahaha -___-




Shopjenith dress, Joifeth bag

OOTD for day 1!




Shopped and shopped and shopped till it was dindin time!




I'm sure many of you have heard about this. Condensed milk bun at Tsui Wah.
This, my friend, is the bomb. We had this for SO many days!!!




Everything at Tsui Wah is yummy! Tsui Wah is like hk version of our hk cafe, except that it's WAAAAY better. I don't even like hk cafe at all hahaha




Walked and shopped awhile more and then it was dessert time at Yee Shun Milk Company (63 Pikem Street) yay yum




This is the highly raved about 'Steamed milk in two films'. Friggin' awesomeeeee it beats all the other milk pudding in sg down. Jens had the chocolated steamed milk and it was SO good too!!!!

***

Will continue the rest of the days later on! Remember to check back :)

Anyway i just wanna ask if anyone knows where is the best place to get a Macbook Air 13" at a bargain? I wanna do a vlog haul on my hk buys but my current lappy just do not allow me to edit ANY videos at all. Annoying. :(

Ok it's friday guys. Pull through today and TGIF!!!! Love y'all x